OUR PEOPLE – THE REAL KEY TO OUR SUCCESS
Siva people are all 100% committed to this business. They're knowledgeable, professional, great to be around and absolutely passionate about performance.
We train and retain the very best staff in this dynamic market sector because our success is and always has been dependent on their commitment to making our customers' businesses work better. We're all in this together – and with over 200 amazing Siva people at your disposal, we know we can work our magic with you too.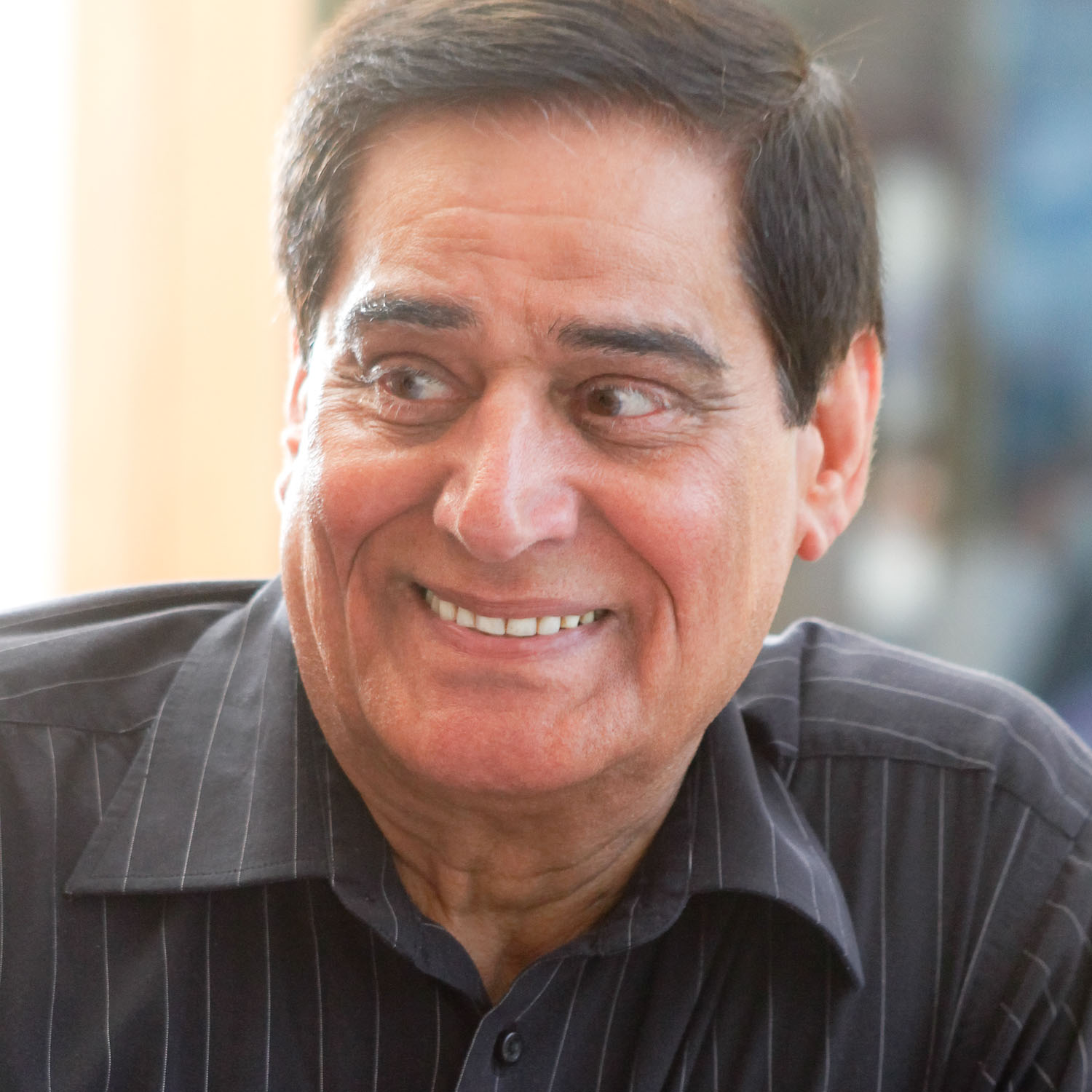 Founder of SIVA Plastics Limited, Gurjinder was appointed as Chairman of the Board in 2000 when he handed over Managing Directorial duties to wife, Neelu.
In 1979, using the engineering and management skills he had developed at Westland Helicopters and the Ford Motor Company in the 1960s and '70s, Gurjinder took the bold step of starting his own business with Neelu - and SIVA Plastics was born. Throughout the 1980s they developed the business by purchasing, installing and operating a range of bag-making machines, notably the first PE blown film line and, of course, by delivering good quality service. A number of both mono and co-ex lines followed and were commissioned under his guidance.
Married with three children and, at the latest count, nine grandchildren, Gurjinder's interests outside Siva include gardening, cooking and golf.
Bobby Mehta became Managing Director in 2017 and is responsible for both the day-to-day running of the company and developing business plans for its long-term future.
Bobby joined SIVA in 1988, spending his first three years in Sales before moving into Account Management. In 1991, he assumed additional responsibilities with regard to the planning and purchasing of primary raw materials. He became Sales Director in 1993 charged with driving the organic growth of Siva through the expansion of the organisation's manufacturing capabilities.
In 2000, Bobby became Commercial Director and was tasked with the commercial and strategic development of the group.
His focus today is on driving the business forward in product development, capacity growth and innovation.
Aside from spending most of his time at Siva, family is very important to Bobby. He is married and kept busy with his five children. Fitness and personal welfare rank highly along with a positive attitude to nutrition and a healthy regime of exercise.
Babna Mehta-Athwal is Siva's Finance Director. Appointed in 1996, she is primarily responsible for managing the Group's financial risks alongside its planning, record-keeping and reporting activities.
Babna joined Siva in 1989 as Logistics Clerk before becoming Company Secretary in 1994 with responsibility for reporting to the Directors as well as HR and Health and Safety - indeed she believes in prioritising the health and safety of Siva above all.
She has two daughters and her personal life is filled with aerobics and combat keep-fit classes and running.
Neelu Mehta is Chief Executive Officer of Siva Group. Neelu's working life began when SIVA Plastics was founded in 1979.
Instrumental in its success as she supervised the sales, administration and production of products in the early years, she continues to take an active role in the business with a hands-on management style. From the beginning, Neelu recognised that exceeding customers' expectations was the key to building a successful, long-term business for her family. Today she regards everyone at Siva as part of the family, which inspires loyalty and the same positive, can-do approach from everyone.
Away from Siva Neelu is a keen gardener and keep-fit fan with a passion for her Power Plate!
Viji was appointed Marketing Director of the Group in 2003. He has been instrumental in realigning Siva's business focus towards high-impact consumer packaging.
He joined Siva in 1997 as Marketing Manager having gained a BA (Hons) in Business Administration and an MA in Marketing and was primarily responsible for sales and product development for both UK and export markets.
Married with three children, Viji is a keen golfer and reports Pebble Beach as the best golf course he has ever played.
Adrian has been Siva's Technical Director since 2004 and is responsible for the successful creation and delivery of our products by managing the technical risks and opportunities.
Before joining Siva, Adrian worked for Anglo American Corporation, Gold and Uranium Division (Mining), working in production/technical management on various gold plants in South Africa's Free State. His first role with Siva in 1991 was as Production Manager and, later, as Operations Manager.
Adrian is married with two children and his hobbies include squash and golf.